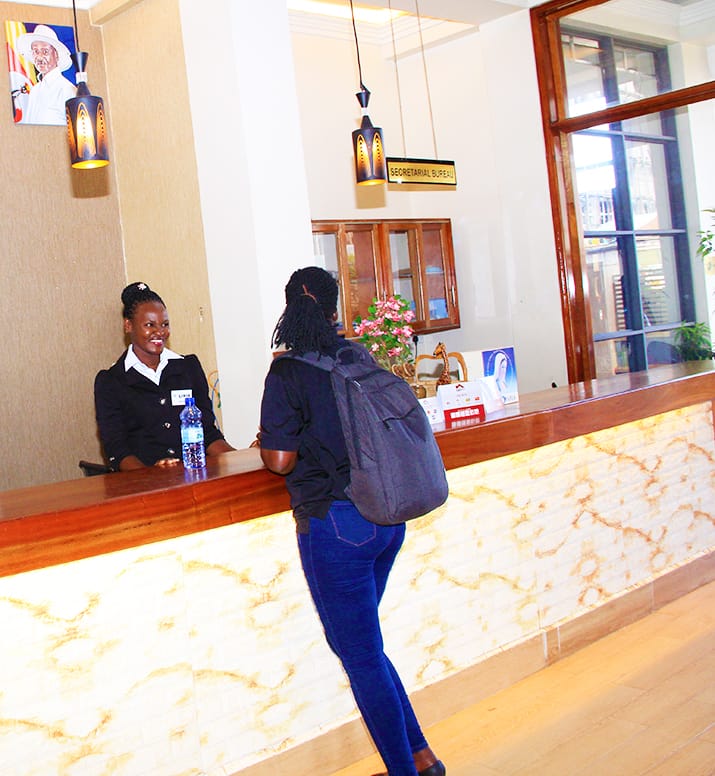 Also known as HB Hotel, Hoima Buffalo Hotel is located in the heart of the Hoima Oil City, and is an iconic and lively hotel. It is conveniently located in Hoima's central business district not too far from some of the historical sites of Bunyoro such as the Royal Tombs and the Bunyoro Kings Palace, overlooking the Rwampanga Hills. Once you enter Hoima Buffalo hotel you sense a special intimate atmosphere that makes you feel at home. Its theme has been passionately chosen to represent the cultural heritage of the area which is based on clan and totem particularly the Buffalo Clan. Each room of this hotel deserves a visit as it offers a wide range of intimate and refined experiences built on a theme of culture, nature and bliss. The special charm and the cozy mood of Hoima Buffalo Hotel will make you feel relaxed, comfortable, pampered and secure during your travel and stay in Hoima. The strength is in you.
We offer top notch conference facilites for your meetings with a capacity of 1000 guests.
A fully equipped health club with a professional trainer for both Gym and Aerobics Steam bath.
We have a unisex salon that offers a complete range of beauty services to  fit your needs.
Visit our farm shop for the different types of fresh and tender meat ranging from steak, minced meat, chicken and "molokonyi".
We have a well stocked bar and restaurant. Pop in for the best cuisines . Knocl yourself out with our cool drinks